THE SHOP
Bentleys is where craftsmanship meets history – where design and detail transforms the functional into the desirable. We're an independent family business established in 1989.

Over the past thirty years, we've built a collection of pieces derived from adventurers, artists and aristocrats, whose lives were furnished with extraordinary items created by the finest craftsmen of their era. Our shop features luggage from the great French houses of Vuitton, Goyard and Hermes alongside examples of exquisite Edwardian silverware. It not only provides a glimpse into the lifestyles of past ages but also a link to craftsmanship and traditional skills that are at the heart of Bentleys' ethos.
Every piece in the shop has been carefully selected by the owner Tim Bent, a Cambridge-born collector who has spent a lifetime searching for pieces that define our motto "The Best is Good Enough". His taste blends classic British country life with the subtlety of continental luxury. You can find the shop tucked away in the design district surrounding Chelsea's Pimlico Road, an intimate space means where customers regularly spend hours chatting and exploring what is on display. We are passionate and knowledgeable about the items we sell and love nothing more than placing an object in the hands of our customer to share its story.
We also welcome requests if you're in search of a particular item to add to your collection, be it a small individual piece or something to complete an interior.
'Our commitment to craft and sustainability'
Nothing has the longevity, in style and substance, of a well-chosen antique. However, we also look to the future and do our best to protect and promote contemporary craftsmanship. At Bentleys, we aim to create an environment where every object is cherished, but the real spotlight is on the people, materials and craft behind them.
Linking the past and the present, Bentleys has been a part of the annual London Craft Week since its inception and hosts established and emerging craftspeople each year in the shop. Guests such as Helio Ascari, Neil MacGregor and Valerie Michael, Charles Laurie and Mia Sabel have celebrated traditional techniques and inspired new talent through guided workshops and live demonstrations.
The "Modern Craft" section of our website showcases our personal picks from today's leading leather craftspeople, carving their own niche in the world of leatherwork and selling items that are natural companions to our current stock of vintage pieces.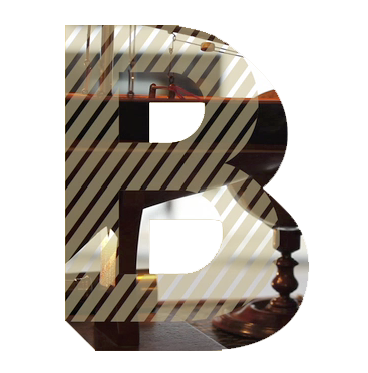 ---
"Bentleys is not your traditional antique shop. Its selections are very masculine and change all the time as the owner tours the world in search of the best."
Alain Ducasse, Bloomberg Pursuits
---
THE PEOPLE
TIM BENT
One Day – Fishing on the River Lark in rural Suffolk and a picnic on the bank with the family. Britain is blessed with chalk streams, gin-clear waterways, a hub for nature. Dry fly fishing for wild brown trout using a technique called Tenkara is my meditation.
One Car – My blue Series III Land Rover. A barn find, untouched for 20 years, the patina is like a piece of Boro cloth; faded, sun-bleached, muddied. Perfect.
One House – Kettles Yard, Cambridge. Jim Ede's collection of 20th century art is a gem of curation and a constant inspiration. www.kettlesyard.co.uk
One Film – Lawrence of Arabia
One Tune – The Smiths, How Soon is Now
JULIAN HARDWICKE
One Day – On holiday with my wife and children. Lunch of fresh clams and pasta at a shack on the beach in Sardinia.
One Car – The first car I have a memory of; it's the summer of 1973 and I am five years old. My father arrives back from work in a white Porsche 911 2.7 RS. It has blue enamel painted wheels and matching blue Carrera lettering down the sides. Sadly we don't own it, Dad just has it for 6 months as his work run around!
One House – Falling Water by Frank Lloyd Wright.
One Film – To Catch a Thief
One Album – Stories from the City, Stories from the Sea by PJ Harvey.